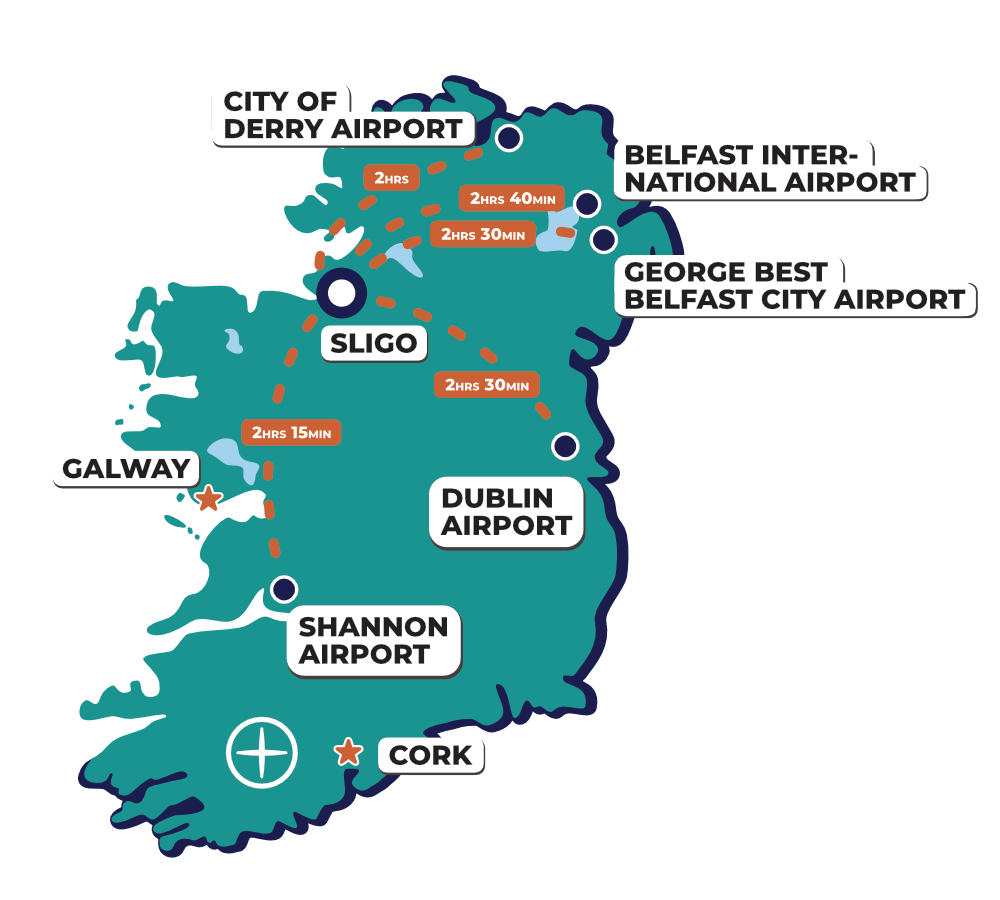 Sligo is a historic, cultural, commercial, industrial, retail and service centre of regional importance in the West of Ireland, and is served by rail, port and road links. Only 2 hours from Dublin and Galway, with many airports to choose from, you are at the gateway to the Atlantic Ocean.  
Sligo is also a tourist destination, being situated on the Wild Atlantic Way, with many literary and cultural associations. With its' myths and legends of Ancient Ireland and the poetry of Yeats, it has got it all! With its' world class adventure offering great hiking, horse riding, paddle-boarding, fishing, rock climbing, biking, camping and the some of the best and biggest surf waves in Ireland and the world, give it a go!
With a lively town centre, that offers the best shopping, festivals, events, food culture and nightlife, this city has it all! If you are looking for a lively city steeped in rich Irish Culture and surrounded by the greenest hills and woodlands. Offering the best state of the art business facilities and companies, Sligo is the city to complete your Erasmus experience!